Resume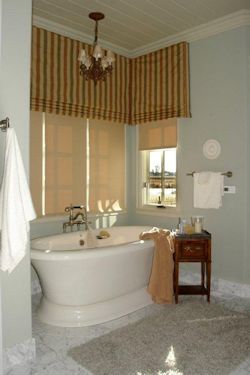 The Moffat Family has built homes in the Treasure Valley for over 40 Years. Our homes have been benchmarks for many homeowners and builders in the valley. At Moffat Homes Construction Company we have always aspired to produce quality at an affordable price. Our mission is to build homes that our clients will love and appreciate for many years in the future. Although homebuilding can be a stressful experience, at Moffat Homes Construction Company we keep your needs and priorities in mind. Our building process allows you to view detailed budgets on your homes progress and also up to date expense reports on your building costs. We guarantee that your home will be your dream home and will come in on budget.
From starter to million dollar custom homes to commercial buildings Moffat Homes Construction Company is your building partner. Moffat Homes Construction Company will meet your expectations whatever your building needs or dreams are on your next home.
What makes Moffat Homes Construction Company different from most home builders?
Hands on approach
At Moffat Homes Construction Company we are involved with you at every step of the building process and understand you are building the home of your dreams. We work hard to meet your expectations and desires while creating a home you love and can afford.
Designing
We have built a lot of homes in the valley over the last 40 years and our experience and ideas are a great asset in finding those special niches that sets a home apart from others.
Communication and Service
At Moffat Homes Construction Company we understand that the customer is in charge of building their home and we make every effort to keep them informed in the building process and costs. We provide customers with up to date details on construction costs, changes, and scheduling. We are always on the job or a phone call away when you have a question about your home or loan. Whether it is about financing or building materials we can help you make a better and more informed decision.
Financing
Moffat Homes Construction Company uses many funding sources to provide the most affordable financing alternatives for building a home. Our In house construction financing takes the worry out of the money situation. We work with to you throughout the building process make sure your home stays within the budget you can afford. Our financing alternatives include:
Down Payment: We provide several different options for down payment assistance on your home construction.
Qualifying: Moffat Homes Construction Company works with you during the building process to make sure you qualify for the home when it is completed. We start with a budget that we know you can afford and guarantee that your home costs will stay within budget. (Note that changes to plans or specifications can change the price of the home.)
Quality craftsmanship
At Moffat Homes Construction Company we have an eye for detail. By combining our experience with our customers ideas, we are able to build a home that fits your needs, wants and desires. Whether it is a breath taking fireplace, kitchen or bathroom we can help you get the feel and look that you want and love in your new home.
Trust
Building a home is a huge commitment that can be very rewarding for many years to come. At Moffat Homes Construction Company we live in the communities in which we build and understand that our relationship with our customer goes beyond building their home. Our commitment to you is to build a home you will love at a price you can afford. We provide value that is tangible and real. We promise you an experience that is fair with no surprises. Choose the building team who will provide you with quality and a name you can count on today and in the future. (We look forward to helping you build your next home!) (or…) (Let Moffat Homes Construction Company provide you with the building experience you deserve!)